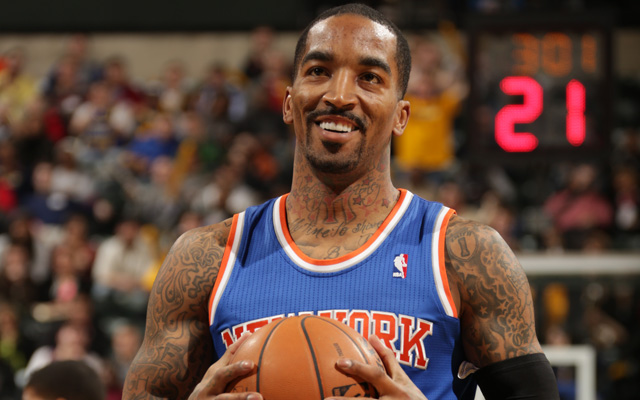 "Imma fuck so many fat hood rats in Cleveland...starting with Gloria James"
So we officially have one college football game left. The Ohio Turd Suckers vs. the Oregon (not Ohio) Ducks. Normally Tuesday is reserved for blistering hot college football TAEKS but I think Tuesday is a little too soon to get all of the "100-0 Buckeyes win" National Championship predictions. I'm sure G$ has something cooked up for Friday anyway. Instead we will visit a topic that has been ignored more than the kids Ace used to hang out with all day. The NBA.
Josh SMIFF
This water balloon full of cat piss is the worst player in the league. There's not a close second. The Pistons are 5-0 since telling SMIFF to GTFO and the Rockets are 3-3. What more evidence do you need? The Pistons went from two midgets shitting in the same bucket to looking like a playoff team by telling one guy to get fucked. ONE GUY! Granted the Pistons haven't played the best team during this miraculous winning streak but they were losing badly to these same awful teams a month ago. Progress! Enjoy the poop salad you just signed, Houston.
Dion Waiters
HE GONE. This really doesn't come as a surprise to me. I always felt like Waiters was the odd man out when LeBron and Love came whoring back to Cleveland. Plus it feels like no one likes Waiters. At all. Not even his own family. This sounds like a great deal for all parties involved with the exception of Cleveland being forced to endure J.R. Smith's toxic aura for however long they plan on keeping him on the roster. Smith is a certified fucking mental patient and when he's off...boy is he off. Shumpert is a real solid add for the Cavs and I'm not sure why New York was so eager to get rid of him. Probably because Carmelo thought Shumpert was shooting too much. Oklahoma City gets a pretty solid player while New York is obviously dumping salary so they can give more money to Melo in order to break the record for shittiness. LOL.
Larry Sanders
While we're on the topic of the mentally unstable...what the fuck? Apparently this guy is telling anyone who will listen that he doesn't want to play basketball anymore. Larry has sat the last six games for personal reasons and sounds like a real nutty turd. Even if this report turns out to be mildly bogus...it came from somewhere and there has to be some truth to it. $33 million says he rejoins the team and plays.
Cleveland Cavs
While I am enjoying every last bit of this monumental collapse in Cleveland, I don't think it will last unfortunately. I'm sure there are Cavs fans throwing virgins into volcanoes as we speak trying to right the ship. The meltdown I'm seeing from fans is about the greatest thing on the Internet right now so I hope the Cavs keep up the hilarity. We all know it takes time for guys to gel and figure out what role they play on a team loaded with talent so I still put this team in the NBA finals when the dust clears and the blood pressure goes back to normal. Mainly because the Bulls always blow it and the thought of the Hawks or Raptors in the finals is about as believable as Ide's stories.
The New York Knicks
Remember how we all thought the Sixers would be the worst team in the NBA this year? It appears as the Knicks took offense to that notion. Jesus Christ! I won't fault you if you say no...but has anyone actually watched a Knicks game this year? It's like they aren't even trying. And don't blame it on the triangle offense everyone is claiming they can't figure out. It's like the easiest fucking offense to run. I don't think there is a single person in that organization who gives a holy horse shit right now. And no one wants to play with Carmelo. Because he's a selfish dick fart.
The Western Conference
I'm loving this shakeup of power in the west right now. Golden State is ruining everyone's butts spearheaded by my ELITE MVP candidate, Steph Curry. Portland is solid and Dallas trading for Rondo makes them a legit contender. It looks like age may finally be catching up with San Antonio (4 years after everyone said age was catching up with San Antonio) but they've shown it's careless to count them out at any point. Great shit so far.
Rajon Rondo
Speaking of Rondo...so this guy hasn't played defense in years? Typical Kentucky/Seal guy. If that's true, bruh...keep that shit to yourself. Admitting you don't play defense is just going to give people a reason to shit on the NBA and the lack of defense played even more. Rondo talks too much.
It's the NBA today, n-words. DEAL WITH IT. I'm sure this will really move the Internet needle this afternoon but fuck it. Two tears in a bucket. I'll write whatever the fuck I please. And congrats to Ace and Prime for starting new jobs. I'm sure fingering horses is a very rewarding profession. FUCK YOU CAKES!