"Fuck you, Cleveland" - sincerely, a black faggot.
So America's birthday was over the weekend and people all over the U. S. of mother fucking A celebrated in many different ways. Me? I drank until I puked. Friday I decided to venture back to the motherland of Napoleon Ohio and party my dick off at a house on the river. It was surprisingly a good time which is shocking because Napoleon mostly sucks. It felt good to drunkenly piss in the Maumee river again. But we're not here to talk about my ELITE weekend. We're here to talk about a certain dipshit, cock master who is in the process of completely ruining his own life.
Josh Gordon. What a peach. I'll start by saying I wrote this on Sunday so here's to hoping no one talked about this yesterday in the comments. If so, oh well. I suppose we'll continue that conversation because colossal dipshittery deserves its own day. Moving on...
Fuck Josh Gordon. Fuck this guy so hard. Can we finally bury this loser, Browns fans? I'm still reading shit on Twitter from fans and cock lovers like Tony Grossi saying that Cleveland needs to hold onto Gordon. No. For what?! It's time to part ways for good and ditch the baggage. Wake the fuck up already. This pig fucking colostomy bag will never learn his lesson. I know this because here we are less than a month away from Gordon's suspension appeal hearing and he thinks the best thing to do is go for a drunken joy ride in North Carolina on the biggest DUI bust weekend of the fucking year. In the month before Gordon was supposed to be fighting for his NFL life, he is found in a vehicle with pot AND gets a DUI.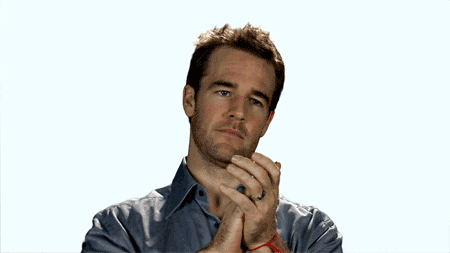 Does this sound like a guy who's eventually going to put it together? We might as well slap 14 on his back and start calling him Blackmon.
I don't fucking care that he's only 23. And I certainly don't fucking care how talented he is. Talent means jack and shit if you have the mental makeup of a 6 year old. This guy is a disease and needs to be removed from the team. Make him someone else's headache. From a sports stand point, Gordon has burned bridges with me that will never be repairable. From a human stand point, I understand addiction is a real problem and I hope he gets the help he needs. That's the extent of the sympathy he gets from me. Because guys like this piss me the fuck off. All of the talent in the world but zero respect for the fact that about .2 percent of football players even make the NFL. People who urinate in the face of the genetic lottery don't deserve to play professional sports and I find it really hard feeling sorry for them.
Instead Cleveland needs to start focusing on how they're going to replace Gordon and how they're going to keep the guys who actually give a shit about this team and their own lives. This should be the end of the Josh Gordon experiment and SHOULD be a lesson to the front office. That lesson is stop taking chances on guys with substance abuse problems. This should also be a wake up call for John Manziel who was caught, YET AGAIN, partying his ass off. Pictures indicate Johnny Ballsack was about to rip a few lines of coke in the bathroom.
Unless anyone has another logical explanation as to why he was rolling a dollar bill up like a straw. It's time to stop partying and time to get fucking serious.
The Browns
are even screaming it in your face so knock it the fuck off. As an NFL player, the party life is a dangerous life and can get you in deep shit quick. I don't know how much bigger of a sign Manziel needs to get his NFL life together.
I guess partly shame on us when it all comes down to it. Gordon is a fuck but we're suckers too. Shame on us for not wanting to believe the blatant red flags. For thinking that he could turn his life around. For thinking that he cared more about football than drugs and being a fucking dipshit. For believing that good things can happen to Cleveland football. The reality is that Gordon is just another feather in the hat of Browns sorrow. The best thing we can do is move on and try and repair the damage left in Gordon's destructive wake. I'm officially over this waste of space and you guys should be too. Thanks for fucking nothing, asshole.