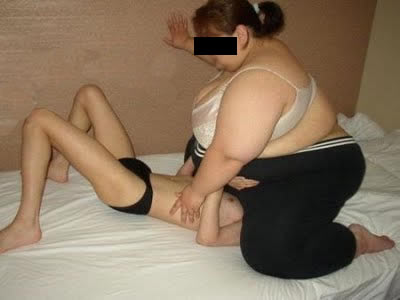 "Tap my leg if you're running out of air, okay? Ide? Ide?! IDE!!!!!"
Next Tuesday I could have a big announcement to make. I should know for sure in two or three days. And no...I'm not Mike Sam's gay lover he mouth kissed in the video all of these "Pro Gay" people seem to have this big problem with. Honestly. That has probably been the most hilarious part about Sam getting drafted. I can't tell you how many times I've seen a version of this post or Tweet: I'm not a homophobe...BUT, did ESPN really need to show Sam and his boyfriend being all fuckin gay together??
It's absolutely hilarious the number of people who put that up and don't realize that it means they are incredibly homophobic. That's like saying, "I'm not racist...BUT, do black people really have to shop in the same store that I do?" We joke a lot around here but in all honestly, I'm really happy for Sam and he should have been drafted way sooner than the 7th round. It's pretty OBVZ the reason he slipped is because he's TOTES gay even if teams are saying otherwise. Dude was a consensus All American and SEC defensive player of the year. We're not stupid, guys. I thought the video of Sam learning he had been drafted was awesome. All of it. I had zero problem with him locking lips with his boyfriend and I hope he proves everyone wrong and becomes one of the best players this league has seen. Transition...
So yesterday morning I literally threw out my back and have been a miserable dick wad ever since. My wife really loves me right now, let me tell you. I will say this...there is no greater pain on this earth than back pain. Lower, middle, upper...it does not matter. It cripples the fuck out of you. You feel it in your entire body and almost nothing you do can relieve how uncomfortable it is. As I sat in a sweaty pile of my own misery yesterday I started thinking that it wouldn't be so bad if Anton Chigurh were to silently walk in and kill me where I sat. Couple that with the fact that I pretty much slothed on the couch all day and watched Discovery ID shows about people getting murdered and you get this. The top 5 worst ways to die.
5. Burned alive.
The initial stage of getting burned alive would suck hairy balls. Being engulfed in flames has to hurt a lot. But I've read that you only feel pain for a few minutes before all of the nerve endings get annihilated by the heat. Science and stuff. So I guess that's a positive.
4. Beaten to death.
Slightly more shitty then getting burned to death. I would imagine that after a quite a few good licks your body just goes into shock or you're so closed to being the consistency of mashed potatoes that you stop feeling pain altogether. But that first 10 minutes or so of just getting fuckin worked over have to be pretty sucky.
3. Falling off of a building.
Especially if it's a really tall building. Like the Willis Tower. The time it takes you to fall has to be the most terrifying (X number of seconds) you could ever experience. Knowing that in a short amount of time you're going to be human paste on the cement and there's not a fucking thing you can do about it has to be some scary shit. And let's not forget on the off chance you survive the fall if the building is significantly shorter, you're pretty much totally fucked. Ugh. Those injuries are going to be fucking gruesome as shit and will take an entire lifetime to recover from. I would think at that point you would almost be begging for death.
2. Drowning/Strangling/Hanging/Pretty much anything that has to do with asphyxiation.
I've almost drown before so I can speak first hand to how fucking scary this shit is. It was either in Myrtle Beach or somewhere in Florida when I was something like 13. As you can tell I'm a stickler for details. LOL. Me and a friend were fucking around in the pool and he kept pushing me under. One thing led to another and I nearly perished that day. Once I finally emerged from a push that felt like I was under water for 12 minutes, I punched him right in the mouth for almost killing me. Right in front of his mom. Oh...pretty sure I called him a fucking twat or something similar. Also in front of his mom. He didn't realize how close I was to dying until the punch...or the twat remark. Make sure your comment today says something about how you wish I had died that day. Totally ruined it for you assholes.
1. Buried alive.
Hands down the worst and second place isn't even close. I watched a show that showcased this elderly couple who were buried alive after being robbed. They interviewed a doctor to tell the viewers exactly what happens when someone is buried alive and what the doctor described was absolutely fucking horrifying. He said that the victim gradually inhales dirt and the lungs slowly collapse on themselves until function stops. He said it usually takes about 30 to 45 minutes to die and towards the end its like breathing out of a straw after running a marathon. Fuck that shit.
That's it. I think the best ways to die would have to be Die in your sleep, shot in the brain and blown into smithereens by a grenade or something like that. No pain. The MoneyShot is getting a little morbid today. And if you want, we can always LOL at guys like Case McCoy and Marshall Henderson for sending gay hate tweets out then attempting to back track off of them. Stupid AFFLETES are the greatest.