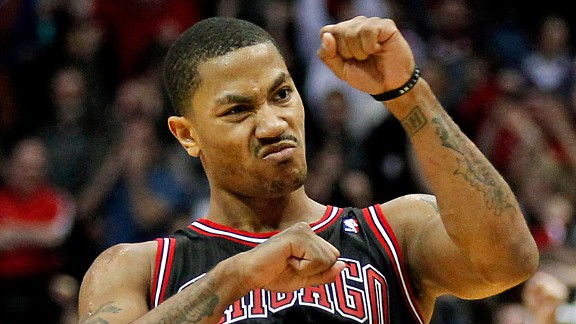 "My pussy is about thaaaaaaaaat big. Give or take a foot."
So the NBA playoffs are officially underway. There was a request last week by Commenter Larry for some HOT NBA playoff TAEKS and since Larry most likely gets bossed around at home, I figured I would let him have his way for once. Judging by the way Mrs. Ward comments, I'm stunned she didn't force Larry to take her last name the day of the marriage. Let's break down some playoff serieseseseses.
Pistons vs. Cavs
LOLOLOLOLOL. I couldn't resist.
EASTERN CONFERENCE
Pacers vs. Hawks
The Hawks have already captured a 1-0 series lead in this one but I still see Indiana getting this series in 5 games. Even though the Pacers were Poop City after the All-Star break, they still have the tools and the talent to run away with this one. That game one loss should be a wake up call for the top seed in the East. Look for Indiana to apply defensive vice grips to Atlanta's nutsack in game 2.
Heat vs. Bobcats
For as much as we all rag on Michael Jordan and his LULZ basketball moves for Charlotte, his Bobcats are in the playoffs and the Pistons and Cavs are not. So fuck me, I guess. That's about where the positives end for Charlotte. Fat Al Jefferson is hurt pretty bad and the Bobcats cannot win unless he's out there and productive. Unless something goes terribly wrong for Miami, they sweep this series.
Raptors vs. Nets
Brooklyn is a really fucking weird team. At the beginning of the year I pegged them as massively OVERRATED and possibly missing the playoffs. And at the start of the season it looked like I was right. But I realized I forgot just how anus the Eastern Conference is. Fast forward to now and this Brooklyn team has potential to be the most dangerous team in the East. I think Brooklyn's collective playoff experience is too much for the Raptors and the Nets take it in 6 games.
Bulls vs. Wizards
THIS, ladies and cock bags, is the series to watch in the East. I think it goes the full 7 games and I think Washington moves on. Year after year, the Bulls lose Derrick Rose to some vaginal infection during the season yet still find ways to pull playoff wins out of their magical buttholes. I think the luck runs out this year. The Wizards are deeper and better at almost every position, in my opinion. Beal and Wall were abysmal in the opening game and the Wiz still won by nearly double digits. That is not good news for Bulls fans.
WESTERN CONFERENCE
Spurs vs. Mavericks
Didn't someone predict the Mavericks would make the post season in this year's NBA preview collaboration? Oh yeah...it was me. Anyway, don't be fooled by what Dallas did by nearly winning in game one. The Spurs, even though silver bushed, are still a top notch, ELITE team coached by one of the best in the game. Even though he is a sour ass. But I do have to tip my hat to Popovich with his message to Craig Sager. First class move, for real. Stop doing shit like that so I can go back to hating you.
Thunder vs. Grizzlies
This one shouldn't be close either. The Thunder should take this series in 4 games with barely breaking a sweat. They're just way more talented than the Grizzlies. It's fucking crazy to think that the 7th and 8th seed in the Western Conference would be the 3rd and 4th seed in the Eastern Conference. Just bananas.
Editor's note: This post was written before the games last night so just keep that in mind when attempting to shred me for the Thunder loss in OT. Carry on.
Clippers vs. Warriors
In the Western Conference, THIS is the series to watch. I've always said that Doc Rivers is one of the most OVERRATED coaches in the biz. He didn't do shit on the Celtics and was on the verge of being shit canned until 2 future Hall Of Famers were fucking gifted to him. Everyone wants to suck and swallow Rivers for that title but the reality is that he should have won more than one championship with the talent that Boston team had. I think he gets exposed in this series and the Warriors come out in 7 games.
Rockets vs. Blazers
Man. This is gonna be another tremendous fucking series with the first game going to Portland in OT. I really don't know who's taking this series. It's as close to a coin flip as you can get in the playoffs but I think I'm going Portland in 7 on this one. I think the Lillard/Aldridge combo is pretty devastating and will prove to be too much in the end for Houston. Plus Elbows McSmiles is a cunt and I don't want him to be happy. About anything. Ever.
ELITE break downs right there, if you ask me. There you go, Larry. Something to read while you nurse the bruises your wife gave you for leaving the toilet seat up. What can I say? I'm a giver. Most of these playoff games have been pretty tits so far and I'm pretty pumped for the rest. That's my time today, dick heads.