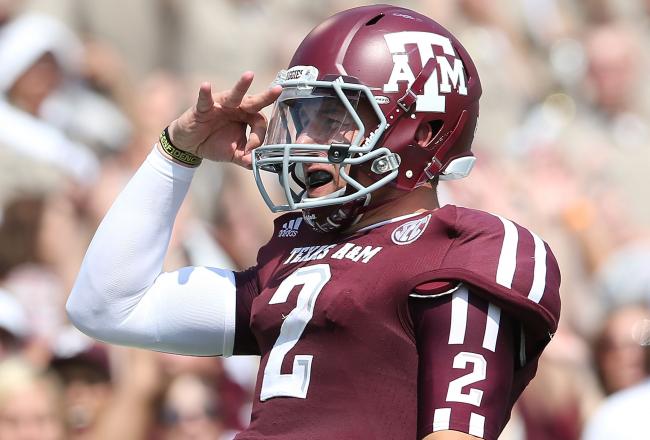 "In America's future I see me...and 3 more years of my annoying nickname."
One thing before we get started today. I suggest that for the second annual RibFest that will be thrown in February (I'm assuming) the year of our Lord, 2013 we invite Brady but sit him at a different table and ignore him all night in the same fashion he ignored all of you MoneyShotters this past Saturday. Justice must be served over a tasty plate of ribs. Now all we have to do is rope Grumpy into a incredibly stupid bet again so he can front the bill two years in a row. Let's move on...lotta shit to cover today.
The Good
My ability to ignore Brady's text messages – A good rule of thumb is ignore 99% of the things Brady says. Increase that number to 99.9999999999999% when it's a football Saturday and he's shined up on booze. Brady tried getting in my head from the start on Saturday but I'm much smarter than he is and just ignored his jeers in a boss-like manner. I suggest you all do the same moving forward.
Texas A&M – Not so much for beating Alabama, but more so for shutting the mouths of moronic fuck faces who honestly believe ROLL DAMN TIDE could have beaten an NFL team this year. Go drink my piss, piss out my piss, then re-drink the combination of part my piss, part your piss. And as Damman pointed out to me on Saturday, watching Nick Saban cry like a bitch on the sideline will always brighten the spirits.
Syracuse – This is strictly for proving to the seventeen Louisville fans out there that a Big East team should never be considered to play in the national title game. Now that we're all done laughing at you, you can go back to cheering for your borderline mid-major school in the Sears and Roebuck bowl played on December 24th. PS...get fucked.
The Tard
The crew officiating the Nebraska/Penn State game – Someone should be fired after that blown call at the goal line. For those who didn't see, in the waning minutes of the 4th quarter. Redhead McPennStateQuarterback drove the Nittany KidRapers down the field for the go ahead score. After the tip penetrated (ELITE SEXUAL REFERENCE!) the goal line, the tight end I'm too lazy to Google had the ball knocked away by a defender who I'm definitely not Googling. The ruling on the field was a touch back and after CLEAR evidence was shown that the ball crossed before the fumble, dickwad referee, still blinded by Pelini pole sauce, didn't reverse the call to the correct call thus locking Nebraska in for the win. Tragic loss because of one of the worst calls ever made.
Northwestern's defense – My only regret is that I wasn't able to be within taunting distance of Patricia Fitzgerald when his defense fucking handed Michigan the win on Saturday. Wow. Just fucking wow! They had that game won after that Gardner head scratching pick. Fully and completely. But hey...thanks for the gift.
My iPhone battery – I work in a metal cave. A metal cave that sucks the life out of me slowly and painfully. Imagine Hell...then imagine the place people who are so awful Hell wouldn't take them would go. If that place had a mail room...that's how I would accurately describe where I work. So when I'm forced to work Saturdays, Michigan football on the radio is all I have to keep me from ending lives prematurely. But we have already established that I work in a metal cave so a standard radio is clearly out of the question. My only option is an Internet radio app I have on my phone that I plug into an iHome. It's a beautiful thing...until my battery dies right before Michigan's improbable comeback and I don't have a charger. It couldn't have happened more perfectly.
The Tardest
USC student manager – In case you haven't heard by now (There's no possible way you haven't) USC's student manager was fired last week for purposely deflating footballs for the Oregon game. First, we know that piss bag Lane Kiffin was behind this but would sell out his own mother before admitting the truth. Because that's what we expect out of a swollen twat like Kiffin. Second, ELITE decision making skills by the student manager not having the seeds to stand up to such a flaming dickbutt like Kiffin. Grow a spine next time...then locate your balls and tell Kiffin to eat his own pussy.
Jalen McClendon – TECHNICALLY he's not a college player...because he's still a Junior in high school. But this site is revolutionary and doesn't restrict itself or allow itself to be held back by minor details so we can bring you things like this fucking hilarious story. This cock waste McClendon doucher was kicked out of a state playoff game for taunting. After scoring a touchdown, he did the Cam Newton "I suck but still do this neato Superman thingy when I score in garbage time" touchdown celebration. In all actuality, he should have been kicked out for imitating a fucking idiotic celebration by a terrible, cry baby faggot. That's the real embarrassing part, I think. Can't wait to see this crotch stain at the next level!
Johnny Football – AWESOMMMMMMMMMMMMMMME!!! Another stupid fucking nickname for dick sniffing announcers to violently rape every week as if they're the only ones smart enough to use it. It's gonna be the fucking Honey Badger all over again but waaaaaaay more intolerable and overused since this kid's white, likable and doesn't have a sticky icky business on the side. Welcome to the Johnny Football era, everyone. Please leave your sanity at the door and don't forget to fist yourself on the way out.
The Iceman Lock of the Week
If the point of this segment is to pick the team that will lose then I am on fucking FIRE, my friends! Oh well, at least I'm not insisting you put money on these shitty picks like another blogger I know. Let's see if we can keep this losing streak intact and the money safely tucked away in your wallets.
Last Saturday before we got annihilated celebrating a Napoleon Wildcats victory, my brother told me he works with a guy who bet a cool grand that USC would win 9 games this year. Well, I don't want to see that happen because I love it when idiots lose large sums of money. So we'll put on the good 'ol Iceman reverse jinx on and pick USC in a blowout over UCLA. Bonerz Ball Deflaters 38, UCLA 10. LOCK IT UP!
There you go, shit suckers. It's too bad Ohio was on a bye this week. It just didn't feel right having a post and not being able to include something ruh-tarded one of you guys said. There's always next week though!