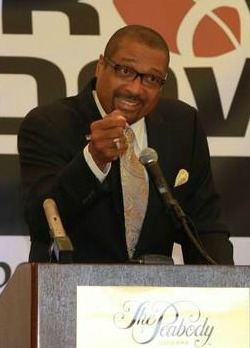 "My opinion about the Ohio Buckeys remains the same." /airwank
Today calls for a celebration, boys (and one occasional girl). No...not because I'm completely awesome or because Lori died giving birth to a living, breathing sin. Well, those things SHOULD be celebrated, but not today, cock faces. Today we celebrate because after today there are no more God Damn political ads. Holy dreadlocked ballsack hair has this been unfuckingbearable! This year, especially has been impressively insufferable. I can't even play a fucking game of Words With Friends without some horse shit political ad raping me in the eyes. So in remembrance of the biggest shit slinging campaign I can ever remember, I leave you with some political ads that weren't run but might as well have been.
"Back in 2008, Mitt Romney fingerblasted your grandmother and made you smell the fresh twat juice. Is he right for America? Only if you like the way grandma's dusty beaver smells."
"Barack Obama tucks his shit between his legs and wears dresses. Back in 2008 he got drunk at a frat party and sucked 14 dicks before anyone was the wiser. Do you want a tranny faggot fucking things up for another 4 years? If you say yes then you love dude mouth on your pole."
"Mitt Romney loves shit. The smell, the feel and the taste. He's wrong for America."
"Barack Obama is black. He smells like shoe polish and won't hesitate to feel up your wife's butthole on the outside of her jeans. A real leader wouldn't do that."
"Mitt Romney once puked in a sock and hit me in the face with it. That was one night. Just imagine what he'll do to you over the next 4 years."
"Barack Obama...did I mention he's black? Just making sure you're okay with that."
My ads are way fucking better. I should get hired today! Onto the footbawwww.
The Good
Alabama's backfield - Unfuckingfair. These shit sniffers reload every God damn year, don't they? Where in the holy fucking hell do all these stud running backs come from? Does Saban have some wide-hipped black woman strapped to a rape stand that just takes whatever former All American football player seed that gets dumped into her? Like a stud running back factory groomed to ROLL DAMN TIDE from birth? That sounds logical, right? It's how I imagine things go down in that area. It is the Souf, right? Anyway...at this point it's hard to say who will be better, Lacy or Yeldon. One thing is undeniable, though. A.J. McCarron is rat shit.
Anyone who plays Notre Dame - It's going to happen, God dammit. One of these weeks Brian Kelly will forget to put his rabbit foot Prince Albert back in and the luckiest team in college football will lose. But in the meantime, how much fun has it been violently cheering for shitbags like Pittsburgh to beat a heavily favored Notre Dame team and watching it almost happen every single week? I know I look forward to it every Saturday. College football is better when Notre Dame is losing games. I fully stand by that statement. Speaking of Notre Dame haters...
Mark May - I like Mark May. The Eldest Ice Brother (a known Notre Dame asshole) recently discovered this on Sunday and nearly dropped a nugget in the seam of his shorts. Why do I like Mark May? Because he hates the same teams I do and I love it when he successfully gets under their skin. Which happens every week. He knows Ohio and Notre Dame's weakness...which is say anything negative about their team. Then take fucking cover because what follows is a tidal wave of tears and irrational mouth turds in a pathetic attempt to smite the GREAT MARK MAY! That should stir up some excitement today.
The Tard
Oregon's defense - Okay guys, you can't win a national title playing DickRod defense. When teams like Washington can hold Bonerz Barkley, Esquire to rags you can't expect the nation to take you seriously when you allow the same boner lover to explode (literally) on your faces. The only solution is to bring back an enforcer like Legarrette Blount, put him on defense and instruct him to just start punching dudes. He's always willing to cold cock a couple of white kids for kicks.
Florida - Sweaty Meatball Muschamp and the boys are tough to figure out, man. One week they're violently ripping out people's genitals and the next they're losing to Missouri for half the game. I can't talk about this team anymore. It's making my fucking head spin.
The Tardest
Terrell Williams - I gotta tell you...John L. Smith is the LOLZ king. There have been 4 players arrested
since Smiles Smith took over and his reaction to each one is priceless. This one was especially hilarious since it came literally hours after the game was over. ELITE decision making. I don't know much about this kid and I'm far too lazy to Google a sure fire criminal, so let me take a page out of Ide's book and racially dissect this one. First, his name is Terrell so by that we can conclude that he's black, has a massive ego, manages money worse than a 6 year old and gets free tattoos in exchange for things like autographs and toothy blow jobs. Sounds right so far. Second, since we've already determined he's black, I would guess that his booze of choice was a bottle of Hennessy tucked under the driver's seat that gets slammed from a brown paper bag. Two for two. I'm just shocked that the police didn't find the loaded glock in the glove compartment and the bag of reefer stashed in the middle console. COUNT IT! But seriously...what a fuckin boob.
The Iceman Lock of the Week
Man, it's brutal out there. So many games I've lost on last minute drives this year. The 2-5 record is a bit embarrassing but I'll own up to it (unlike some other blogger would in regards to his hurtful remarks concerning one Trenton Richardson). Only thing left to do is plow forward and hope for the best.
Iowa State is a known slayer of ranked opponents. They do a really good job of keeping things close and I haven't seen a game this year where they have been absolutely embarrassed. I like them this week on the road against a Texas team that CERTAINLY has at least a McCoy or Shipley on the roster. Don't look...just trust in me that one of those last names appears on the roster. Iowa State 24 Texas 17.
Let us once again breathe a sigh of relief knowing that today marks the salvation of our sanity. Now Grumpy can go back to posting things about the Steelers being victims of whatever fucking travesty that has transpired that week on Facebook. And I can go back to keeping the world abreast on my most recent bowel movement. Regularity has been restored, America! Celebrate! Now all we have to do is put up with brainless posts by crybaby dickwads who voted for the loser. Bart Scott...can you help me out with this one? CAN'T WAIT!