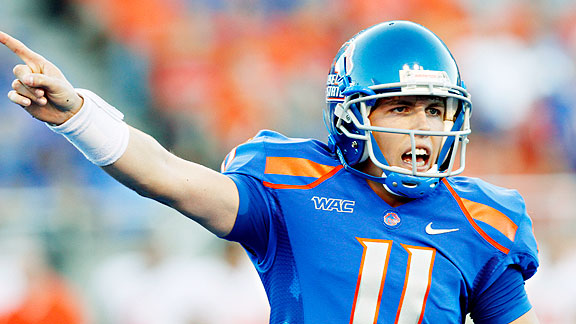 "Ahhhhhhhh....Nooooooo!!! Boobies!!!"
So as you may or may not know, I recently moved in with my girlfriend (September). First, let me say that the benefits of that move FAAAAAAAAR outweigh the negatives. For example, here's what the
bathroom sink
looked like the week I moved out of my last house. Looks like there was an abortion performed in there, right? While I was living there (a full calender year) I often referred to my living quarters as "The Fight Club House". Watch
Fight Club
and you will know exactly what I'm talking about. Oddly enough, I had a great time there but the house, as a whole, was incredibly dangerous. Back to my big move...but let me first correct myself. I shouldn't say negativeS (plural). There's only been one negative actually. Her choice of television programming is absolutely fucking putrid. Let me rattle off a list of bullshit I've caught her watching over the last 3 months.
-Toddlers and Tiaras (Social Services...do your fucking job.)
-Judge Judy (My woman would actually engage in lesbian sex with Judith. Confirmed.)
-Say Yes to the Dress (Should be re-named to Spoiled Bitches Acting Like Retarded Bitches)
-Long Island Medium (Anything based out of New York automatically sucks. FACT.)
-19 Kids and Counting (Someone, please for the love of Christ, rip that woman's uterus out of her body!)
-Sister Wives (Contrary to popular belief, having 5 wives would actually be the equivalent to an eternity baking in the fiery bowels of Lucifer)
You get the idea. But despite all of these fucking dreadful shows I walk in on every night when I return home from work, every once in a great while her penchant for terrible, unwatchable television pays off. Last night I was introduced to a show called
The Virgin Diaries.
Fucking tremendous. If at any point you are ever feeling a little depressed about your shitty life, just use this little pick-me-up right
here
. It's like your own version of happiness in a bottle. I felt like I could move buildings with my farts after I watched that for the first time. Just beaming with confidence. Notice how Ryan literally tries to eat the skin right off that gross mutant's face. If you're looking for losers filmed in the most awkward situations ever created, look no further. While everyone absorbs that train wreck, let's check out what lifted our spirits during "Championship Week" in college football.
BCS - I would rather Hadouken diarrhea out of my tender anus for 3 straight hours than watch a re-match of LSU/Alabama. I would rather suck on a hobo's tooth then be exposed to this fucking bore fest again. In fact, I doubt I watch a second of that game. As we all groan about a title game made for the 80 and over crowd (with the exception of all the black players), let's travel back in time to 2006. Remember when Michigan (#2) lost to Ohio (#1) by 3 points? So then you would also remember the main argument that kept Michigan from a title game re-match. I believe it was "a team that doesn't win their conference can't play in the National Title game". I guess just throw that shit right out the fucking window when it's the SEC involved? Am I getting that right? What a bunch of hypocritical fuckface, dick twisters.
Michigan in a BCS game - Brady Hoke's first season and he makes a BCS game. Glorious. All the haters can fuckin clamor on about how they played a ton of home games and didn't play anyone and blah blah blah. Suck a dick and fuck yourself because they're in. They're in with recruits from a known fart huffer, Bitchrod. I'm sure once Damman swallows the mouthful of Urban Meyer spunk he bought on Ebay, he'll have something super intelligent to say here. Can't wait for that nugget. I guarantee it'll be as stupid as a dog rolling around in its own shit.
Nevada
Houston's perfect season - There. We can stop caring about Case Keenum and Houston now. Except if you're Colon Cowturd. I'm sure he thinks Keenum is a first round talent...along with Mel Kiper. Cowturd and Bird Face can jack each other off to Keenum highlights on draft day while the rest of us compare him to what he really is. Timmy Chang. Did you know this fag attempts an average of 41 passes per game?! Fuckin 41! Care to be a running back on this team? First priority...block. Second priority...block more/contemplate suicide. Third priority...delay hand off when it's 3rd and 25. Then cry. After the season's over...transfer. No fucking thank you. I was actually shocked to discover they have 33 rushing TDs this year. Probably garbage time. Definitely garbage time.
My predictions from last week - I got two out of three but was a little off on the scores. Fuck it. I still rule. I guess that's what I get for putting my faith in a guy with bean bag leather sewn to his fucking neck. I can't wait til Denard titty fucks that neck suitcase in the Sugar Bowl.
Gus Johnson - As my Facebook status said Saturday night, I want Gus Johnson to follow me around and commentate my life. Every day would be a blessing. As G$ alluded to yesterday, there is no greater announcer at anything. I think what makes him so good is that he reacts the way people are supposed to react to great plays. He's one of us. I just started cackling with 5 or so minutes to go in the 4th quarter when Abbrederis almost busted a kick to the house. Gus was so overcome with emotion the only thing he could do to keep his heart from exploding like a fucking water balloon was scream "ABBREDERIS!!" every 2 seconds until he was finally tackled. That's what I want out of my announcers. Not Aikman and Buck drawing pictures of each others boners during time outs of Cowboys games.
Heisman Finalists - I think they got it right. People are going to say Kellen Moore was robbed by not getting an invite, but he faints every time he sees a woman's camel toe so he's out in my opinion. So who's the favorite here? According to ESPN, RG3 has the most first place votes. Is it his to lose? Does Trent Richardson cry like a bitch as he accepts the award the same way Ingram did two years ago? What about Goblin Face Luck? Can being dressed in a suit fix his fucked up face and Kermit the Frog voice? Sound off, assholes. Who's taking home the most over hyped award in all of sports?
Alright, homos. Next Tuesday starts Bowl Mania here at the Money Shot. What I'll do is preview the 3 games kicking off the 17th and make my predictions. Then you fagnastys will make your picks in the comment section. As always, we will honor the spread. Even though the games aren't until Saturday, get your picks in on Tuesday. Don't be a fuck. Hey G$...are you doing the Yahoo! thing on top of this? Be useful for once and let these bitches know. In closing, I've been doing some reminiscing and will close this week with one of my all time favorite quotes that happens to come from this distinguished site. A quote I still use in every day life to this day. "Fuck it. Two tears in a bucket. King ding-a-ling." Enjoy, dildos.