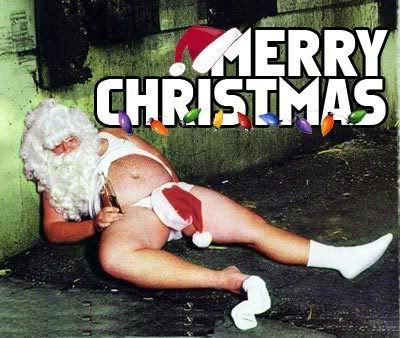 Well, at least we may have unearthed a new gambling strategy...if over 80% of The Money Shot commentariat is on a pick together, put your money on the other team. Fresno and OSU getting trounced is mind-bottling(I know!). But it's Christmas Eve and there is a dead baby to celebrate...or something...so be merry.
It's Christmas Eve so I will make my picks short and sweet. It's not like I know what the fuck I am talking about anyways.
MOTOR CITY ...er, LITTLE CAESARS PIZZA BOWL!- MARSHALL vs OHIO- MARSHALL -3.
Didn't Marshall just can their coach after going 6-6? I don't even think this is close. Ohio is the lock of the weekend...which means you should place your money on Marshall.
OHIO +3.
MEINEKE CAR CARE BOWL- NORTH CAROLINA vs PITTSBURGH- PITT-2.5.
Pitt has nothing to play for and they blew their load against Cincy.
UNC+2.5.
EMERALD BOWL- BOSTON COLLEGE vs USC- USC-7.5.
This Joel McReggie Bush thing is exactly the motivation that Carroll needs to rally the troops in So Cal. BC is just terrible.
USC-7.5.
GAYLORD HOTELS MUSIC CITY BOWL- KENTUCKY vs CLEMSON- CLEMSON-7.5.
Remember when the two teams playing in the ACC championship game got rolled in their final regular season games? Remember what conference the teams were from that rolled said ACC schools? SEC! SEC! SEC!
Kentucky+7.5.
ADVOCARE V100 INDEPENDENCE BOWL- TEXAS A&M vs GEORGIA- UGA -7.
This line started out at UGA -4. Meaning that by the time this game kicks off Vegas will be begging people to take TAMU at +9 or 10. TAMU is a bad football team.
UGA-7.
There you have it folks.
Have a Merry Chanukah! Super Kwanzaa! Happy Christmas!